Youngstown Juvenile Crime Lawyer
Get Free Advice Today:
(330) 899-4446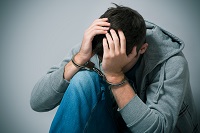 Young people make mistakes, and it is extremely important to make sure that these mistakes do not ruin their futures. In addition to attempting to reduce and dismiss charges, we will fight aggressively to keep your child out of detention. We will do everything possible to ensure the case is kept in juvenile court and that your child is not thrown unfairly into adult court.
At Hartwig Law LLC, we will strongly defend your child's rights and ensure that he or she gets the best possible defense and outcome.
Attorney Hartwig is a Public Defender in the Juvenile Courts, which gives you an advantage in your juvenile defense case!
When a juvenile is convicted of a crime, we understand that not only does the entire family suffer, but the child's future is also severely jeopardized. Our Youngstown juvenile criminal attorney will personally handle every aspect of the case to do whatever it takes to ensure that your son and daughter can quickly move forward with a clean record.
Don't wait to act. Call (330) 899-4446 or contact us online to discuss your options in a FREE consultation.
Adult vs. Juvenile Criminal Penalties
Although most juvenile crimes are similar to those for adult offenders, the penalties and laws associated with juvenile offenses are substantially different. Two of the most significant differences are that juveniles are not entitled to a trial by jury, nor are they allowed to be released on bail.
In many juvenile cases, we have a strong chance of getting your child rehabilitation instead of placement in a local or state detention facility.
What Are the Penalties for Juvenile Offenders in OH?
It is not unusual for disposition (sentencing) to also include counseling and community service. However, it can result in detention in a youth facility for up to the age of 21 and an inability to seal their record upon reaching 18 years of age.
Because of these possibilities, as well as the special laws involved with juvenile offenses, it is absolutely essential to have a criminal attorney there to protect your child's rights and attempt to get the charges dropped or reduced.
We can defend minors against any and all felonies and misdemeanors, including:
Traffic charges
Unruly behavior
Truancy
Call our Youngstown juvenile crimes attorney at (330) 899-4446 or contact us online to discover your defense options in a FREE case review!