Youngstown Personal Injury Attorney
What Could Your Personal Injury Case Be Worth?
The value of each unique case depends on the:
Severity of the injury
Permanency of the injury
Prognosis
Current and future medical bills
Extent of emotional trauma
Length of time needed to heal
The value we place on these categories of damage will inevitably be different from the insurance companies' view of the matter. We will argue and fight to convince the insurance company or a jury of your perspective regarding damages.
Representing Clients in Mahoning, Trumbull, and Columbiana Counties
Any injury can cause disruption and difficulty for you and your family. If you have been in an accident in which you suffered serious injury, or if you have lost a loved one in a preventable accident, we are prepared to provide the experienced, award-winning advocacy you deserve.

In today's climate, as bad as the accident may have been, we can guarantee that the insurance companies will not offer you enough money to adequately compensate you for your pain and suffering. Insurers will twist the facts of the case to make it seem that you are fault or partly at fault, and they will always minimize the extent of your injury and losses.
We negotiate with insurance companies, and in the rare instances it is needed, we fight them in court to make sure you receive a fair settlement or verdict.
Discover your legal options in a FREE consultation. Contact us at (330) 899-4446 today!
No Fees or Costs Unless You Win
We don't charge any fees unless and until we win your case. Our professional fees are based on a reasonable percentage of the amount we obtain for you.If you have been in a serious accident, please call our office for an immediate free phone, home, or office consultation.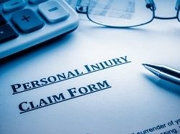 You will benefit from our experience to make sure you promptly receive the highest amount of compensation possible. Attorney Hartwig will investigate every lead and use all resources available to win your case.
You may be entitled to compensation for:
Future medical care
Plastic surgery if necessary
Recovery of loss of earnings
Medical attention for all injuries
Pain and suffering
Emotional distress
Psychological counseling for injury, if necessary
Our Youngstown personal injury lawyer takes on cases that include and aren't limited to:
Assaults
Automobile accidents
Pedestrian accidents
Bicycle accidents
Dog bites
We will do everything possible to settle your personal injury or wrongful death case out of court. Based on our experience, reputation, past success, and diligent preparation of each case, most of our cases are settled without going to trial.