Youngstown OVI Defense Attorney
Defense for Drunk Driving Charges:
(330) 899-4446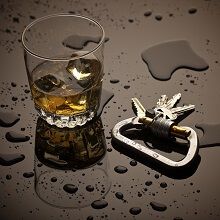 Ohio has some of the toughest drunk driving penalties in the nation. The moment you are under arrest, it is important that you contact an attorney for help.
At Hartwig Law LLC, we offer hard-hitting, thorough defense against all types of OVI charges.We know what is at stake and how to protect you from the maximum penalties. Turn to our experienced and dedicated team today for help.
Tell us about your drunk driving charges during a FREE evaluation. Contact us at (330) 899-4446 today or contact us online to schedule your consultation.
What Are the Penalties For an OVI in Ohio?
Even for a first-time offense, you could be looking at strict penalties such as:
Jail time (up to 180 days)
Court fines and fees
Ignition interlock device (if you want to obtain hardship license)
Driver's license suspension
What Are the Penalties for Repeat OVI Offenders?
For repeat offenders or those with a high blood alcohol content, you will be subject to harsher penalties and consequences. Not only will you face court and administrative penalties, but your driving record will suffer and you may face increased insurance premiums or even denied coverage.
Working Hard to Defend You
At Hartwig Law LLC, our Youngstown OVI defense lawyer has an in-depth understanding of Ohio's drunk driving laws and ways to defend your charges. He thoroughly researches every detail of your charges, from the stop to the arrest and the results of your chemical/sobriety tests.
Known for his creative defenses and cutting-edge approach to challenging the prosecutor's case, he has secured many successful OVI case results during his career. Each case is prepared as if it will go to trial so you know he is always ready to fight for you inside and outside of court.
View some of our impressive case victories.
View Some of Our Impressive Case Victories!
Case Results
Discuss Your Charges in a Free Consult:
(330) 899-4446
All clients at our firm have the full weight of our skilled legal team behind them. Our attorney and staff personally handle each case, attend hearings with you, and answer your calls. You can be confident that your case is in the hands of trusted and seasoned legal professionals.
Contact us at (330) 899-4446 to discuss your case with a Youngstown OVI lawyer.